About
Oakenhurst.
Since 1996, we've grown and expanded, taking on new facilities and workshops to provide our clients with the quality service they were asking for.
Oakenhurst
Experience and quality, combined with third-party management and in-house repairs, make Oakenhurst the perfect choice for complete peace of mind.
In an ever changing industry, here at Oakenhurst we are blending skills from legacy equipment right through to the latest technology components.
Oakenhurst believes in its people and we realise that the key to its success is where the people make the difference. With efficient, productive, reliable and skilled individuals, Oakenhurst and its customers remain more connected.
Our skilled team, diverse capability and our commitment to providing a quality and reliable service is what sets us apart from other MROs.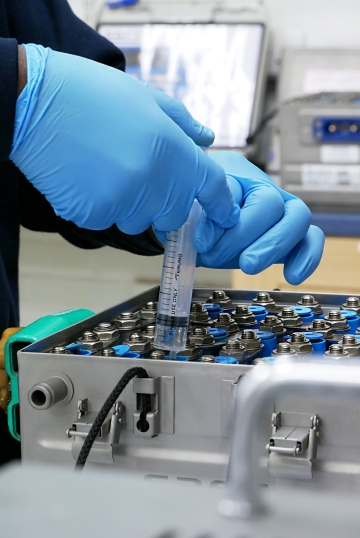 oakenhurst
Holding CAA Part 145, FAA, EASA Part 145, and ISO 9001:2015 approval, Oakenhurst are able to provide a global support network with 24/7/365 AOG (Aircraft on Ground) services.
We pride ourselves on maintaining skill sets that provide reliability and safety to a wide range of Aviation components.
Our extensive capability list offers services for Boeing, Airbus, Bombardier, British Aerospace, Augusta, Westland, Saab, ATR, Dassault, Lockheed, Fokker & Embraer components and more.
For any capability repairs that Oakenhurst cannot offer in-house, we can review the product enquiry for internal capability consideration. We also have a dedicated commercial support team that provide full management of our client's products, including outsourcing to approved third party repair vendors that meet all regulated quality assurance requirements.
Accreditations
Proudly accredited with